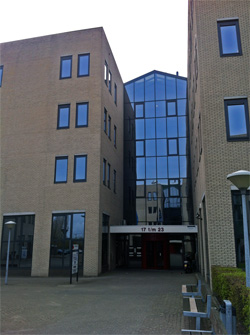 LeaderTelecom B.V. is very ambitious company which is located in the heart of Holland -Amsterdam. We select our staff very carefully in order to bring the best services & solutions to you. We build personal relationships with each our customer. We try to get to know as much as we can about our clients. Our business is based on our clients' requirements, taking into account the actual situation in the marketplace. In this way we create the strong reputation of a respected organisation with a very friendly and professional staff.
As a result of our passion we've created many best-of-breed services and solutions. One of our most exciting services is www.getwildcard.com . This site has been created exclusively with a view to showcasing wildcard products. As a result of our experience in this niche market we are able to offer high quality combined with low prices.
Our staff has more than 10 years' solid experience of work with online security services in the telecommunications sector.
LeaderTelecom B.V. has status of Local Internet Registry (LIR) as well. So we will have a great pleasure to see you among our regular customers.
Our partners are:





Phone: +31 20 7640722
Email: info@leadertelecom.nl
KvK Number: 55173071
BTW(VAT): NL851594955B01
Address: Zekeringstraat 17 A, 1014 BM, Amsterdam, Netherlands
Bank Details
| | Euro | USD |
| --- | --- | --- |
| Name: | LeaderTelecom B.V. | LeaderTelecom B.V. |
| Bank Name: | ABN AMRO Bank N.V. | ABN AMRO Bank N.V. |
| Address: | AMSTERDAM, NETHERLANDS | AMSTERDAM, NETHERLANDS. |
| Account Number: | 44.43.60.336 | 61.52.96.580 |
| Swift/BIC Number: | ABNANL2A | ABNANL2A |
| IBAN Number: | NL29ABNA0444360336 | NL65ABNA0615296580 |

Bank Details PDF